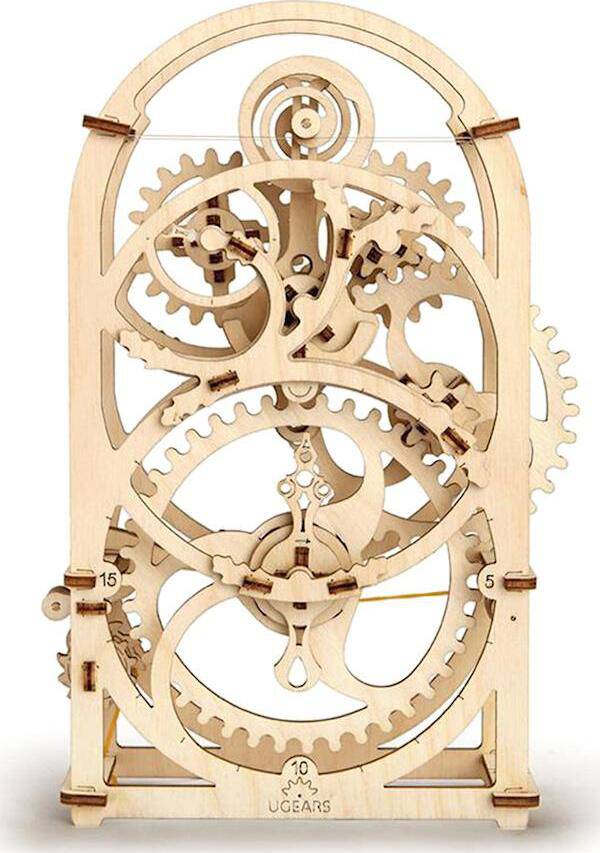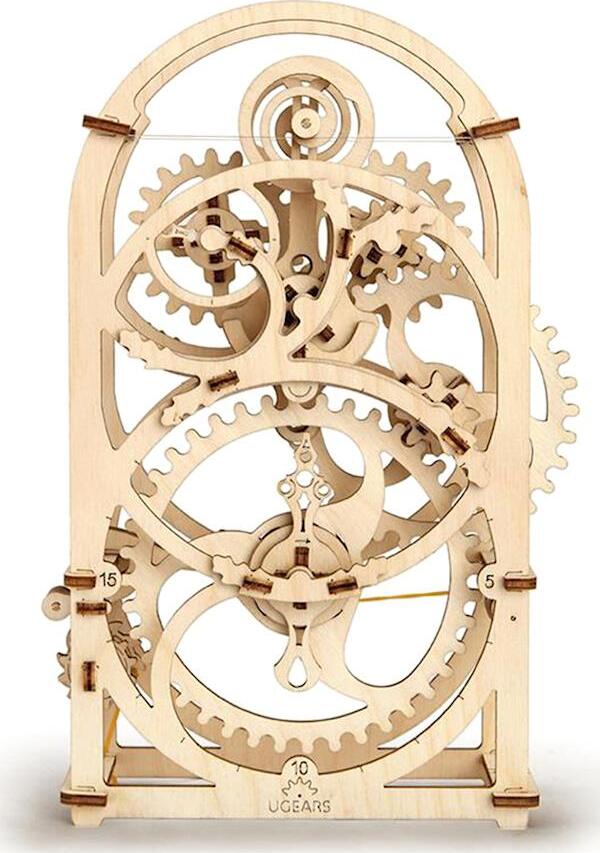 20 Minute Timer
Pickup available at A Child's Delight, The Village at Corte Madera,
Usually ready in 4 hours
A Child's Delight, The Village at Corte Madera,
Pickup available, usually ready in 4 hours
1600 REDWOOD HWY
CORTE MADERA CA 94925-1248
United States
4154990736
Part puzzle and part functioning clock, the UGears 20 Minutes Timer is all fun when it comes time to assemble. With an estimated assembly time of about three to four hours, constructing this quality wood timer is the perfect way to spend an afternoon or evening. Engrossing as a solo model build project or entertaining and educational as a family activity, the UGears timer entrances.
Recommended for ages 14 and up, the wooden timer succeeds in doing much more than simply providing a source of entertainment. Build this clock to gain a better understanding of how the mechanics of a real clock function. Get a peek into the inner workings as the gears and mechanics are all on glorious display in this elegant-looking and functional timer. More than just a puzzle to construct and be done with, this UGears model set aids with logical reasoning development as you explore how the construction and movement of the assembly sets the timer in motion and allows it to keep time for up to 20 minutes.
Once your build project is complete, proudly display the timer to bring visual interest to any space. The wooden puzzle makes for a unique and eye-catching decoration, but don't let it fool you. The breathtaking timer is much more than simply eye candy. Operated with just the pull of an everyday rubber band, this clock actually works as the implemented roller pendulum swings to keep the time. The amplitude can even be adjusted on the backside with the flick of a lever. Set the timer for 20 minutes and enjoy the timepiece's gentle and meditative ticking as it sets a rhythm that relaxes and draws you in. Rest easy knowing you'll experience no jarring audio here. Once the 20-minute timer is up, it alerts you with a pleasant alarm emitting a light and unobtrusive pop.
You'll be constructing your gorgeous clock model from quality wooden pieces made with sturdy and eco-friendly materials. The quality craftsmanship shines through and guarantees years of enjoyment from your wooden model. Not only are you sure to find great enjoyment out of engaging both your mind and your hands while building this set but the UGears wooden timer will also continue to bring great joy as you view your completed project for years to come. Whether enjoying it on your own or setting it to share its wonders with family or guests, it's unlikely you'll ever want to part with the piece. However, if it becomes time to dispose of the clock, you can rest easy knowing the pieces are recyclable.

Size: 6.9 x 3.3 x 10 in
Package size: 14.8 x 7.5 x 1.2 in
Number of parts: 107
Level: Hard
Assembly Time: 3-4 hours
Recommended Age: 14+
Kit Weight: 1.50 lbs
Manufacturer: UGears